Shopping Cart
Your Cart is Empty
There was an error with PayPal
Click here to try again
Thank you for your business!
You should be receiving an order confirmation from Paypal shortly.
Exit Shopping Cart
PSYCHIC READINGS & TAROT READINGS
Psychic Guidance from Your Spirit Guides
Hello after a long blog absence, I will be posting new blogs to help everyone as we move through 2017.
Everyone has called telling me recently that they really felt that 2016 was just such a difficult year and now there are so many issues with 2017 and everyone is worried that this is going to be a repeat of the entire last year. Let me assure you that this is not the case and that many good things are about to start happening for you in 2017. Of course there are always bumps in the road of life, but it feels as if the beginning of 2017 were the bumps and now things are going to settle down into a growing and much better phase as we move into March. 
I will be updating you on energies and good things happening as we move forward.
For your private reading, please contact Psychic Juliana at 1-314-814-0154.
Clairvoyant psychic readings, tarot readings upon request, medium ship readings offered as well
I look forward to helping you!
In love and light
Juliana
My Psychic Solutions
1-314-814-0154
Paris Surrounds Me...
If only I could change world events...
By Psychic Juliana Sanders
This actually begins six and a half years ago with a conversation I had late one night with a famous psychic Peter Serriano. He's been known as the Street Psychic and had a TV show at one time. Unfortunately we lost touch after this call, and his original insights to me. Peter explained that my calling as a Psychic Medium was only getting stronger and stronger over time. He told me within the context of our conversation this late night that I would start to "SEE" major World Events, were his exact words. I was skeptical because I was good with one on one events, times and emotions, to date I had not yet "SEEN" and had never predicted or felt World Events coming. 
None the less I remembered our conversation and in such detail it's as if I could describe almost every aspect of it even six and a half years later. 
Paris, isn't the first time that this has happened to me. 
First I "SAW" and  predicted the Tsunami in the Samatras. It was a chilling experience  after my conversation with Peter. I could see the wall of water, that initially I believed was some kind of dust or perhaps a tornado.
It was immediate when I heard the news of the Tsunami, everything flashed before me again like a movie, and I was able to connect these dots. Was Peter right? Was this the beginning of what lay before me?
Next, I predicted the shootings at Fort Hood, I remember in the visions and dreams I had surrounding Fort Hood, that I was standing in the White House Rose Garden, even though I knew this shooting didn't happen at the White House, I was in the Rose Garden and I couldn't figure out why. In these visions and dreams I would be seeing these things from the White House. For 3 days I could not get it out of my mind and the visions came and went over that 72 hour time span with no ability by Me to shut these visions off.
 It was when the announcement came on TV, I recognized the Ambulances, Fire Trucks, Police cars. Parked exactly as I had been seeing them from the White House Rose Garden vision. 
In my visions over the preceding days, I couldn't put the pieces together.
This haunted me for quite some time, if only I knew where these visions were to happen or how to stop the outcome.
 A year ago July I predicted 3 days prior the plane being  shot down out of the skies over the Ukraine. The Malaysia Air jet, with the horrible loss of life, people's lives, limbs and belongings, strewn across the ground. 
All of  this happening while my daughter was traveling in Europe. I warned her of this impending attack and I was fearful during her entire trip to Europe in July 2014. Once again helpless to alter World Events yet "SEEING" them in advance, is this a blessing or a curse? I've asked myself that many times since these events.
 Knowing I help so many people on a daily  basis with life's problems and questions made the doubt I felt more bearable
I am not new to these visions. However, I do feel this attack on Paris, even more disturbing. Since I had the knowledge of "where", but I failed to connect the dots between the dreams and the images I kept being brought to of Paris and the Eiffel Tower.
I have an overall sense of deep sadness because I can "SEE" these events but how can I stop them? 
This time I was shown the "where" in a very unusual way. "Paris all around me, I wrote on Facebook". However, I didn't connect the events and even if I had, Am I just supposed to call President Obama for a chat? The French President, Malaysia Airlines? Or a commanding Officer at Fort Hood? I'm quite sure they may think I'm just a nut case and would they truly listen?
As most of you have seen I was posting about  the Eiffel Tower, it was surrounding me EVERYWHERE I went. I was a little amazed at first, then just felt like my Guides were "hitting me over my head" I wrote on Facebook. Now in hindsight I feel like a ton of bricks were just dumped in me.
I'm praying for the families of the injured and deceased in Paris. Hindsight can be 20/20 and you still wouldn't have known what to do with such information in the moment. Perhaps this is why it took two people to bring this all together for me. 
In the end of October I began having horrible nightmares. I even woke up crying multiple times.  Feeling quite sad, ready to cry at any moment it not knowing why. 
I tried to discount it to a personal stress that occurred November 1, 2015, if only I had put the pieces together, what could have been done?
I dreamt of a bridge, quite wide, old something I've never seen myself in person. I've never seen this  river, I see in my dreams, now feel like could be the Seine River in Paris.  I dreamt of people walking as if they were dazed and sad. All things that are taking place since the attacks on Paris. 
 Most horrifying now is the dream I had where I thought I was dreaming of trying to walk over "mannequins" and there was a red haze all around me. In my dream journal I believe I liken it to perhaps a light but I wasn't sure in the middle of the night. I mention this Red Haze and I ask my Angels please allow me to sleep again, since this was so disturbing.
These dreams lasted for several days and they were very disturbing to me, so much so I mentioned them to 2/3 people after they occurred. 
Next came me running into the pictures. The statues, even things printed about Paris. All of this I attributed to the fact that it is a goal of mine to travel to Italy and Paris within the next two years. I thought this was my sign that I should begin to plan. 
Perhaps it was for my own mental protection I did not connect these two total different events, the dreams and the images of Paris that wouldn't stop surrounding me. If I had connected them between October 30-November 6th,  who would I have called? Who would have listened to my visions? 
No one would be able to imagine the carnage that was about to take over Paris, the City of Lights.
I'm going to attach pictures of my Dream Journal entries, and of my Facebook entries. They eerily match some of the horrible things that have now become reality in Paris.
I feel I was "SEEING" these things, in advance without the ability to connect the dots and therefore make a difference.
As great as my gifts can be to help others, it is in moments like these I still question how can I help more. This gift of Clairvoyant ability, does carry a large sense of responsibility, to help others. Is there a way to help with these World Events?
At this moment I am not sure, I've contacted Peter,  the brilliant Psychic Medium that started me on this path of understanding. Perhaps Peter can help me where to help or how. To gain his insights and see his perspectives on what do I do now, is where I am. 
For now I continue to help people from all walks of life, each day to the best of my ability. Understanding that what my Spirit Guides see shapes others lives and decisions, everyday.
I will keep you up to date if and when I reach Peter, my goal is to gain more insight on what to do or how to help before these events. Perhaps,where I can help from Peter.
Praying he remembers this late night conversation I have carried embedded in my memory like bible verses since that conversation, so long ago.
See posted my Dream Journal Entries, as well as my Facebook posts. I pray for the peace and healing of Paris, the families, the wounded, and souls of the beautiful vibrant people we lost too soon in an unstable and uncertain World we call home.
As always if there is anything I can help you with text or call for an appointment, I'm always here to light your path and bring guidance to what troubles you.
My Psychic Solutions
1-314-814-0154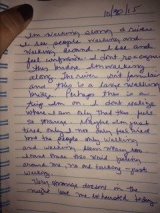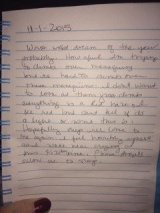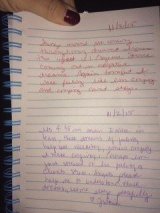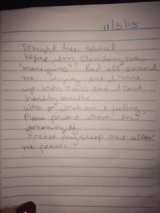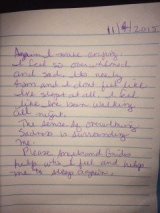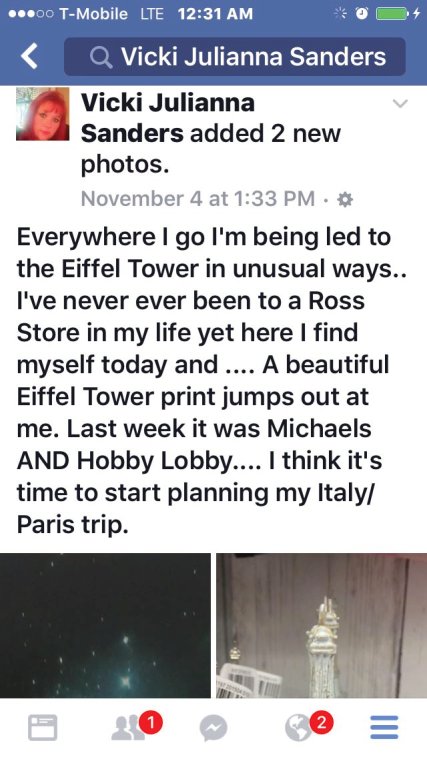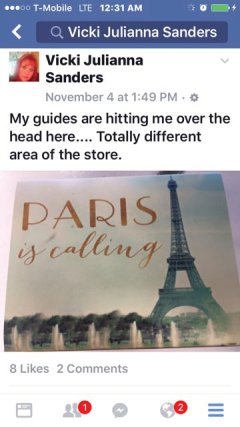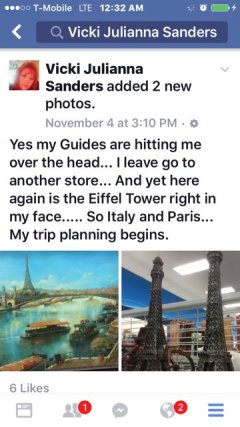 I continually ask My Spirit Guides to give me the assistance to help all of you, through my Clairvoyant gifts, Spirit Guides, Tarot and Empathic feelings and impressions. To help each of you with situations and bring light and peace to your personal path.
In love and light, 
Psychic Juliana
My Psychic Solutions
1-314-814-0154
Call or Text Now for your appointment.
/