Shopping Cart
Your Cart is Empty
There was an error with PayPal
Click here to try again
Thank you for your business!
You should be receiving an order confirmation from Paypal shortly.
Exit Shopping Cart
PSYCHIC READINGS & TAROT READINGS
Psychic Guidance from Your Spirit Guides
Card of the Day-Six of Wands
The Six of Wands depicts a man wearing a victory wreath around his head.
The wand held by the man also has a wreath tied to it, further emphasising success and achievement. He is not afraid to show off to others what he has accomplished in his life so far, and even better, the people around him cheer him along.
The Six of Wands is all about success, victory and public recognition. Not only have you succeeded in achieving your goals, you are now being publicly acknowledged for your efforts and your results. You may have recently received an award, public acclaim or acknowledgement from your peers for the work that you have done. It may even be just a pat on the back or getting praise or recognition for your work. This instils a high level of confidence within yourself and gives you the strength to continue your efforts.
For Your Private Psychic Reading, contact Juliana at 1-314-814-0154. New Client Specials 20 mins $25. Clear Clairvoyant Psychic Readings and Tarot Readings.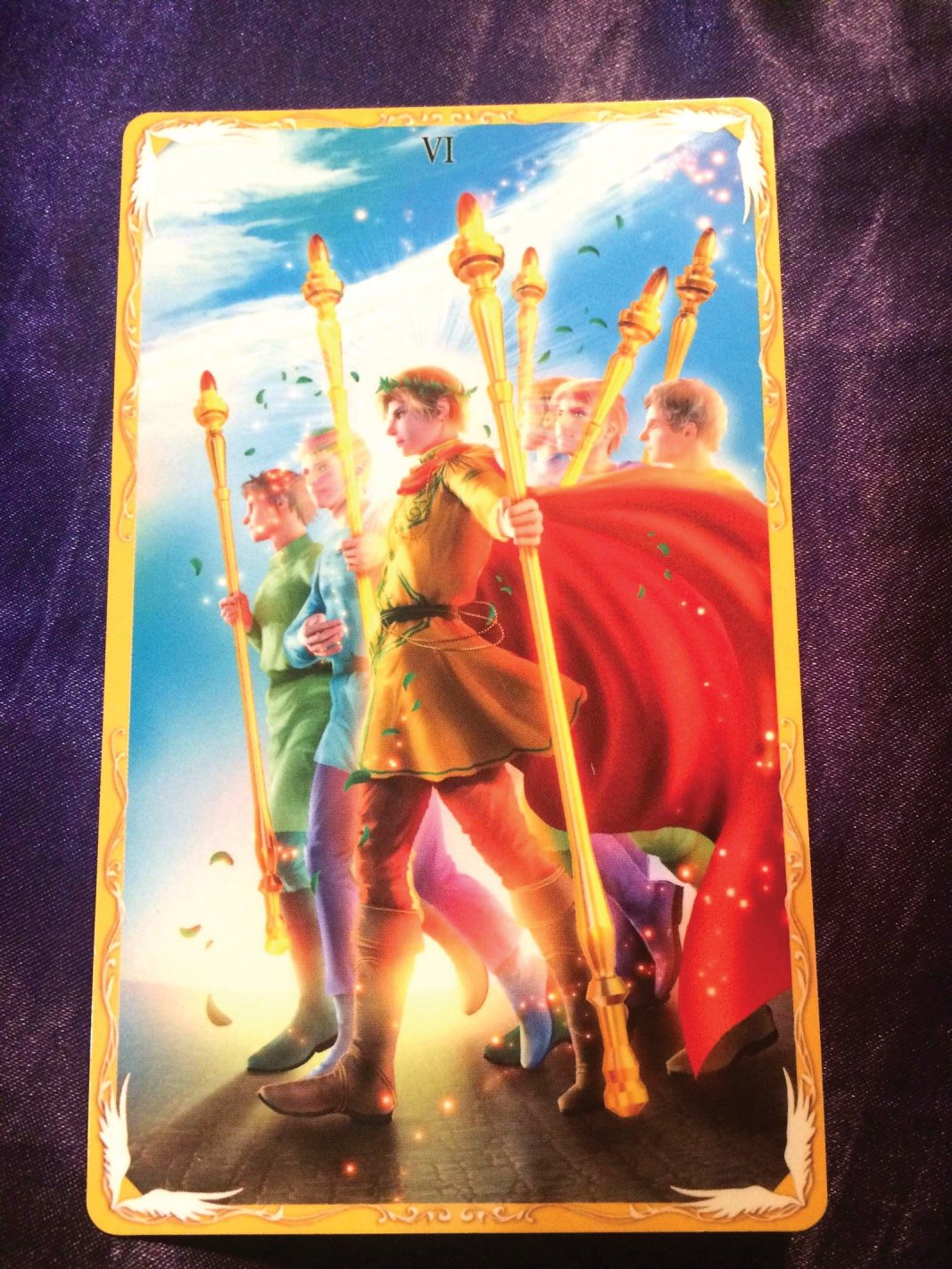 Pay Attention Card of the Day-
12/12/2015
Pay Attention-
Pay attention to signs around you as they come to you. These may be things you keep seeing repeating, numbers you see repeating, dreams that are repetitious, this can come in many ways to show things you need to know.
Your Spirit Guides send you messages in many different ways and it is important for you to pay attention to all of the messages that you receive.
Look for common theme's that you keep running across. It is not your imagination that these things keep being brought to your attention, it is messages of guidance that you need to pay attention.
If you have questions about what you keep seeing around you, Call Psychic Juliana for an Empathic Tarot Reading. See what these signs are all leading you toward at this point in your life.
Psychic Juliana can help with love and relationships, finances and career, family, pet readings or anything that concerns you.
Let Juliana's Spirit Guides help direct you to the future you are meant to have.
My Psychic Solutions
Psychic Juliana
1-314-814-0154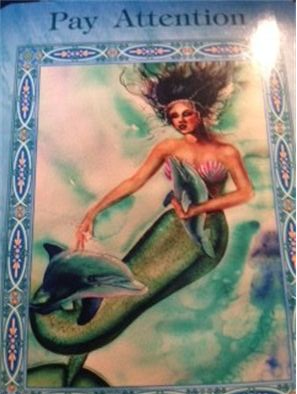 My Psychic Solutions
1-314-814-0154
Psychic Juliana
Helpful Person Card of the Day-
Helpful Person- There is a person that can benefit from your help. Think about who that person is...how can you help them. Look into you heart and reach out to that person now. You can be the bright light in someone else's day. 
If you need help with your questions and where you are going Psychic Juliana is here to help you come to resolutons in your life. 
My Psychic Solutions
Psychic Juliana
1-314814-0154
My Psychic Solutions
1-314-814-0154
Psychic Solutions
Signs Card of The Day- Wednesday 11/25/15
Healing with Angels
Signs-
You have asked your Guides and Angels for Signs about the things going on in your life. The thing is paying attention to the SIGNS they are sending. It is in the little everyday things that these Signs come to you.
You have asked for a Sign and they will deliver the signs, just TRUST. Paying attention to the evidence of your Guides answers and Signs is very important.
When ever I draw this card I know without a doubt that my Angels are hard at work within my life and things are changing for the better. Seeing the Card will also give you the message that the things you are asking for are starting to happen and that this is one of Your Signs as well.
Signs can be the simplest of things, a butterfly, a song heard several times, a picture that keeps crossing your path, numbers that you see over and over. There are too many to list but watch for them, and you will see the Signs and understand.
For your Psychic Reading with Juliana, call or text today 1-314-814-0154, set your appointment time.
Let Juliana's Spirit Guides help you see what is right before you and help you to understand the Signs you are seeing.
My Psychic Solutions
1-314-814-0154
Psychic Juliana
Mother Healing Card of the Day-
Tuesday Card of the Day 11/24/15
Mother Healing-
Everyone has days that are better than others with one's Mother. However your Mother is a part of your life that you will never be able to replace.  By this being today's card of the day, look within and see where you can foster the relationship with your Mother and make it better. Releasing old issues and moving toward a happy future, let this be true of other Mother figures in your life as well. By releasing old issues, helps you to move on to the happiest place in your life. This is what we would call inner spiritual house cleaning.
By letting go of old issues, you invite new love, opportunities, abundance, and healing energy into your life.
If you have issues you would like to resolve past or present, Psychic Juliana is here for you to assist you with her Clairvoyant abilities, Empathic energies to tell you how others are feeling about you. Benefit from a Psychic Reading through Juliana's Spirit Guides and even a Tarot reading.

My Psychic Solutions
1-314-814-0154
Psychic Juliana
In Love and Light,
Juliana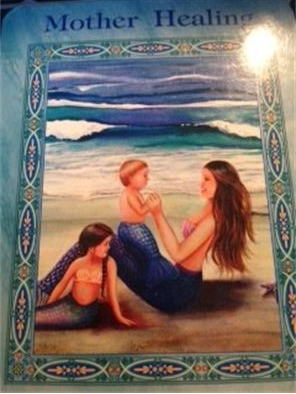 Manifestation Card of the Day
Monday 11/23/15
Manifestation-
Manifesting good things into your life is always important. It is always important to remember that what you put out there with energy comes back to you. So you want to be very careful of any negative words you put into the universe. '
Keep your words and your actions positive, and positive things return to you. Far too many times people put negative energy out into the universe and unfortunately the negative thoughts that they have manifest, instead of the positive they hoped for.
Put the positive out there and you will see positive return to you.
If you are questioning a situation or person in your life, contact Psychic Juliana and she can help with the answers to the questions that most affect you. Juliana's Clairvoyant abilities and Spirit Guides can help lead you to a place of peace,
Call or Text for your Appointment now 1-314-814-0154
In light and love
Juliana
Crystals Sunday  Card of the Day
Angel Therapy Cards
11/22/2015
Crystals-
Crystals are from the mineral kingdom, these powerful minerals
emit energy. They also magnify or bring energies to you.
For instance Rose Quartz and Pink Peruvian Opals bring love to you.
Peridot and Malachite bring money to you. Blue beryl brings safe travel.
There are so many crystals, that can bring you energy to all area's of your life. It is always important to have a clear quartz crystal with you to enhance your life force energy. This doesnt have to be a large piece and can even be in a piece of jewelry.
Crystals can give you energy, healing, bring other energies and people into your life. It is in knowing how to combine the crystals to get the results you want. Juliana has studied crystal energy and crystal healing for over 20 years, let her knowledge help you without studying for years and years like she did. In just a short time you can learn the valuable information to enhance every area of your life.
Do you need specific energy, yet don't know which Crystal combinations to use? Contact Psychic Juliana, she can help you with Crystals and their combinations to bring the right energy in your life.
Psychic Juliana with her Clairvoyant abilities, Empathic energy that can help to tell you what others are feeling for you, and Spirit Guides Juliana can help light your path and bring you to a happier path.
Call or Text for your Appointment NOW.
My Psychic Solutions
1-314-814-0154
Psychic Juliana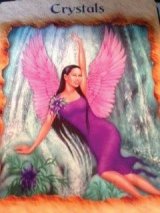 New Beginnings= Friday Card of the Day
Healing with Angels Card Deck
11/20/15
New Beginnings-
Embrace change in your life even when it is difficult. Change can bring wonderful things into your life. Part of the change is always TRUST, however without trusting your Spirit Guides you can't have the greatest change.
Your Spirit Guides know what change you need, and they realize this can be frightening. However, they surround you and give you the stregnth you need to make positive change within your life.
Let go of old routines that have not served you well, embrace the good change coming for you.
If you are feeling stressed by change, whether this is relationship change, job change, friends change, family change- Let Psychic Juliana
assist you with Clarity through her Clairvoyant abilities, empathically being able to tell you what others feel for you, as well as her Spirit Guides light your path.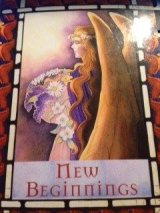 My Psychic Solutions
1-314-814-0154
Psychic Juliana
Spirirtual Growth is Thursday's Card of the Day
11/19/15
Spiritual Growth-
Spiritual Growth can be a difficult thing because this means something different to each person. During Spiritual Growth you may feel confusion, excitement, fear and wonder. When you ask your Spirit Guides and Angels for assistance in your life the most important thing is TRUST.
Trusting that your Spirit Guides and Angels will bring what you need is growth.
If you have an area you are confused about or need assistance with any area of your life. Psychic Juliana is here for your Psychic Reading.
1-314-814-0154 Call or Text Now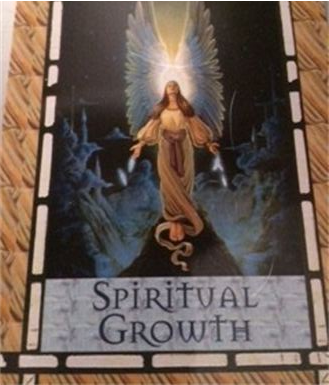 My Psychic Solutions
1-314-814-0154
Anytime I can help, never hesitate to contact me.
In love and light
Juliana
Todays card of the day is from the Magical Mermaids and Dolphins Angel Deck by Doreen Virtue. The card for Wednesday is:
Friendship:
Your Guides and Angels are telling you to make a date for play
and for fun. Go with one or more friends and enjoy your time together even though we all have responsibilities, you will never regret spending time with friends and making lasting memories.
Laugh and open yourself up, show you can love and how lovable you are.  It is important to balance your schedule with obligations and some good old-fashioned companionship and activities with friends.
Are you feeling down or lonely? Do you need to know where you are going, or perhaps how the Universe intends for you to get there? Call Psychic Juliana and get your Psychic Reading today to put a light upon the path that you are traveling.
My Psychic Solutions
1-314-814-0154
Psychic Juliana
I am here for you, let me put light upon your path with a Psychic Reading today.  Psychic Juliana 1-314-814-0154
In love and light
Juliana
/