Shopping Cart
Your Cart is Empty
There was an error with PayPal
Click here to try again
Thank you for your business!
You should be receiving an order confirmation from Paypal shortly.
Exit Shopping Cart
PSYCHIC READINGS & TAROT READINGS
Psychic Guidance from Your Spirit Guides
The Hill Never Changes ©
The Hill never changes is no longer true.
Perhaps it has been the Russell Faria second trial and acquittal in the news that brought a significant portion of pain and injustice up, I am not entirely sure. First of all, I am thrilled that Russell Faria is a free man, I know his family went through hell at the hands of the Lincoln County Court system. I wish the family nothing but happy memories and healing.
It is good to know that at least there was one positive outcome from the Lincoln County Court. Unfortunately I did not have that same experience in my life when my Grandfather was gunned down in cold blood. Who heard his cries for help?
Mistakes were made from every direction in Lincoln County from the first policeman on the scene to the court case itself. It led to a lifetime of pain and drastically altered what I knew of life from December 20th 1973.   
On some level I was trying to put those memories out of my mind these past couple of days, I distracted myself by taking my dogs out, shopping, and keeping busy. However, some things cannot be erased in time, if ever. I found myself after taking the dogs for a second day to Mc Donald's, Starbucks and the park, ill at ease and restless. I dropped off the dogs for a nap and I could not escape the house and the silence fast enough. 
Since my local Starbucks was out of Soy Milk I headed to Chippewa Starbuck's, truly not intending what ultimately became a journey of remembrances, tears and near horror at what lay before me. As I left Starbuck's I did not even know where to go.  I made a right turn and it was as if from that moment on, my car took control and was driving itself to where I will always identify with being "from". The Hill, in St Louis Mo.,
a proud Italian tight knit community.
Driving up Chippewa to Hampton, I witnessed many staples of my early life laying in ruins, some bulldozed and replaced, others exactly as they were the last time I laid eyes on them. My anguish intensified.
As I made a left on Dalton Ave, Paula's, the small corner tavern that my paternal Grandfather worked at after retirement lay to my left. Long since having changed owners to Mr. B's, now Lou C's. Strange how you can sit outside a building 35 years later and still smell the familiar, enticing smell of a building in your memory, hearing the mini bowling machine in the second room chime as if someone made a strike, and catch Grandpa's voice filled with laugher and say "How about a nice Shirley Temple for my favorite girl?"
And then it was gone. It was replaced by silence which was almost too much to bear with the memories and ghosts from my past.  
I drove another half a block, parking on the right side of the street, across from my maternal Grandparents home, shocked at how little has actually changed since I walked through those doors for a final time.
The stone front porches, the two doors, the roof, everything was the same. It was as if time stood still. I wanted to reach out, touch it and hold it close forever. I sat there drinking in every ounce of the past, the memories good and bad, the tears and laughter, the driveway empty, the garage closed seemingly empty and the love that my grandparents showered me with.  My memories were interrupted when my attention was drawn to the window of this seemingly empty house.  The white sheer curtains suddenly moved as if someone was pulling them back and looking out at me. My eyes widened.
As a tear slid gently down my face, remembering the morning my Grandmother was found dead in that very house, the curtain slid back slowly into place with a space of maybe 12 inches from being completely closed. I sat there frozen, unable to move, feeling if only I could go in and capture the very essence from my Grandparents.  Wishing does not make it so, and the curtain moving told me what I longed to know, if their energy was still in that house. As a Psychic Medium I can only tell you what I felt in that moment, that one or more Spirits were there looking out at me, wishing me the peace that has eluded me since July 20th 1974, the morning my Grandmother died in that home.
Of course this home always had a spiritual energy. Footsteps could be heard when you were downstairs only to come upstairs and there was no one there, no one but Aunt Margie's spirit. Yes, even at the age of 9 and10 years old I could see my Aunt that had passed before my time.
I wondered if the occupants of the home could feel the energies that surround them. An answer I may never truly know, but only feel within myself, that they can indeed feel the energies around them but not understand who they are. 
Studying each stone on the seat on the front porch, I moved the car forward slightly. Between that 12 inch gap in the window part of my question would be answered.
As I sat there I could see in such a small gap a dark shadowy figure pass in front of the window. My breath was nearly non-existent. I'm not sure exactly how I feel about what I saw and knowing my  psychic connection to the other side of life lies just beyond those two front doors. Tears streaming down my face, I searched for comfort and looked at the home next door where, Fran made Christmas cookies each year and her husband Rocco brought them over.
Tony's the corner market once held large wooden cabinets filled with candy and coolers stuffed with Yoohoo Chocolate drinks and tiny bottles of Coca Cola. All now gone, made into a home with apartments renovated upstairs. I remember the apartments upstairs as a child walking to get my favorite candy and the flowers on such tiny balconies, which are now bare. Across the Street was Roger's house a childhood friend long since lost touch with, his house also appeared isolated and frozen in time. Next to it, my paternal Grandparents home. From the front other than the absence of the huge magnolia trees, and window air conditioner nothing seemed to have changed, even though a large addition was put on the back that just isn't visible from this view. 
As if the remainder of  The Hill area was pulling me in closer to see where things stood now, I finally was able to move my car, slowing my tears, and taking in every nuance around me. The majority of the homes on Dalton Ave are the same, not much has changed over the years except perhaps the occupants of the homes. 
The Hill in St. Louis Missouri, has long since been the favorite place for Italian everything, food, music, Bocci ball tournaments, small corner taverns, ladies clubs, men's clubs and everything in between. Some
of the restaurants remain, however so many have been lost and closed, Rigazzi's even burned down along with all the Sport's Memorabilia that lined the walls and shelves, but rose from the ashes and still remains the oldest restrant on "The Hill". The Italian community has always been such a resilient group, I believe this is why I'm so shocked at the changes that lay all around me.
Being right there in the midst of where the baseball great Yogi Berra grew up.  I looked for the one thing that will hopefully forever mark Yogi and Joe Garagiloa's home area, the sign "Hall of Fame Place".  My father knew Yogi and had signed baseballs. As I continued down the street, I thought of Yogi's recent passing, his home still in his family.
At the stop sign I made a right, looking at the now non-descript building, formerly the market where my younger sister Tammy and I, would sometimes pick up something for my Grandma Bee. The door is now steel and the windows are bricked in, doesn't look very welcoming as it once had bustling with activity and merriment and shelves lined with the staples of living, flour, canned goods, sugar, milk and eggs.
The change made me extremely sad.
Again on my way as if I was being pulled to each location by a force I barely understood, I continued to drive making a left for another block and a half. A three square block area that once held St Aloysius Gonzaga Catholic Church, school, convent and rectory. Completely gone.  Yet, it wasn't a shock. Now in place of this beautiful Church, school, gym, bowling alley, convent, play yard, garden and rectory stand cramped homes and large out of place dwellings not within the style of the "Old Hill" feel. 
Images filled my mind of my own first Holy Confirmation, school, 8th Grade Graduation, and first and only fight in my life with Lynn Stuckel who became my best friend in those two years following.  Sister Pat stood on the steps above me, my father below me.  The memory was snatched from me way too soon, as was Roxanne Perotti, Lisa, Laura Kirchoff and Billy Peth.  All the memories flooded my Jeep as I looked from house-to-house of some remembrance that in this place a graceful, beautiful church once stood. Where there were my own family weddings, graduations (besides my own,) baptisms, First Communion's, and every rite of passage in between. St Aloysius Gonzaga had been a nucleus and rich history of the early Italian settlers, as well as that of my family. 
Yet nothing remains of St Aloysius Gonzaga.  How truly horrifying that a place so many families shared such important memories has now vanished and been replaced by new homes, even as pretty as a couple may be. Where has the church and school cornerstone ended up?
As I drove around the block yet another large West County style new home being built where it's obvious two small shot-gun style homes once stood. As I pulled over to document this moment, I wondered where have the families of "The Hill" gone to? There was a day when a home never went up for sale on "The Hill". Families kept these homes within the fold, second kitchens either downstairs or occasionally upstairs where families spent hours and days making home-made Ravioli and pasta for Holidays, family occasions, and Sunday dinners. Italian cookies, cakes and treats were the norm. Now these treasured homes are being torn down in favor of McMansions. 
Some restaurants from long ago that still exist, like Bartilino's which moved down the road next to the Highway inside a hotel. Knowing that within life a little change must occur, no matter what or who is left behind. But it doesn't make it any easier.
As I drove a couple more blocks I was again horrified to see the sign, Bradburns Teachers Supply since 1694 out of Business. That's a lot of teachers, I'm sure this wasn't their first location. But how does a business that survived since 1694 suddenly vanish from the fabric of American life. Especially here on "The Hill" once full of Proud Italian settlers.
It was as if in that moment I was being propelled forward, I had to see the corner Italian Markets, Berra Park named in honor of our own Louis "Midge" Berra. No relation to Yogi as many have believed for years. Midge was in Politics, a monument was erected in 1965, one year after I was born, to commemorate this proud famous man.  
Berra Park was safe and sound just as it always had been. In the blocks following as I made my way up and down the streets I found many McMansions now a fact of life on "The Hill". Buildings being torn down and rebuilt, I was relieved to see St Ambrose Catholic Church still intact, just as it was the day my daughter was christened there.
Milo's bar was still intact. I wonder if anyone, "drinks the wall" as in those beautiful days gone by, were names were proudly listed as "I Drank The Wall".  Which back in the day was a ridiculous list of cocktails, anyone finishing them happily got their name added to "the wall". The Bocci Ball Courts too are still intact, Amaghettis and Volpi's, best, hands-down, mouth-watering Salami on "The Hill" intact. Mama Toscano's now serves fountain drinks the sign proudly boasted, as I looked on.
It was good to see Gian Tony's, Vivianos, Charlie Gitto's all still intact. A small sense of relief washed over me as still I drove forward.
Yet, almost with intense trepidation I drove just a couple more streets fearing that the Missouri Baking Company could have been a casualty of modern convenience, rather than the staple it had been since 1924.  With a sigh of relief there it stood in front of me. Missouri Baking Co proudly painted on the side of the building.  I wasn't sure my legs could take me through the front door for a real Italian Cream puff and Cannoli. Yet here it stood exactly as I remembered it, even the name painted on the side of the bakery. The evocative smells coming out of the kitchen still the same, glass cases full of Italian cookies, pastries and breads of every description. I could barely keep from crying as I stood in a place I got my daughter's first birthday cakes for years until she said "Mom, enough of the strawberry or raspberry filled cakes, I hate the filling!"
It was thrilling to see that nothing changed and the cannoli's and cream puffs were no different. Almost afraid to try them and face disappointment I ordered slowly, fearing the worst hoping for the best.   Noticing that one thing had changed about the Missouri Baking Company, a strange small mini ATM stood in the corner. In a place that's only taken cash my entire life I mused "this is progress". Before leaving with my small box of goodies, I stood in the bakery savoring every second of the aromas before I made my way back to my Jeep. 
I sat in the car tasting the Cannoli, the sweet ricotta cream, and my arch nemesis a cherry on the one end. Today I ate the cherry even though as a rule I dislike cherries with a passion. My original plan was to save the cream puff filled with fresh whipped cream until the evening, however I couldn't wait that long to see if it too was the same. To my delight on a day when everything seemed foreign and confusing with little remaining the same, the cream puff with the fluffy white whipped cream tasted like heaven, exactly as I remembered it with the chocolate on top that no other bakery has been able to duplicate. 
I had to make another circle around taking in the things that have gone, and the things that remain. Between the new McMansions are still shot gun houses, the New Wine Bar on the corner didn't seem such a terrible idea, again I had to drive by Berra Park just to make certain it was intact. 
Ready to head to the top of "The Hill", I drove forward knowing that one of the most difficult losses was just ahead. 
For years my Grandfather graced the doors of Hanneke Hardware, always a project in his mind, I'm like him in that way, however I don't think I will ever accomplish the many projects that he did over the years.  I start and stop them, put them down and pick them back up again. Perhaps if he had just lived longer I would have inherited just a little more of his tenacity and I wouldn't have half done projects in every closet of my home.
There it was the now empty Haneke Hardware, with a for sale/rent sign in the windows. Remembering my Grandfather's image standing in an aisle, even though the light was green, I couldn't move. It was as if these places held memories of my Grandparent's essence. 
Turning the corner I could only manage half a smile seeing Lou Boccardi's and Urzi's Italian Market.  As I passed Sublet Park no real changes occurred except new play equipment. I finally pulled over in front of my Paternal Grandparents home, remembering the Beefeater Gin Decanters my Grandfather sat on top of the heating registers. The beautiful Magnolia trees had disappeared from the yard. So had Grandpa Rosa walking to the Donut Shop on Saturday mornings on the rare occasions my sister and I spent the night. Or him walking to Mass at St Aloysius Gonzaga. I remembered his joy listening to old vinyl albums as he sat on the porch stairs. Remembering his light ice blue eye's which I inherited. 
Slowly pulling away I headed back to my small historic section of Maplewood MO, my mind and heart still racing, still noticing businesses, that had changed, families and laughter that were gone forever.
Finally crossing the line back into Maplewood, even with the changes that have taken place over the last few years, I don't feel as sad or as overwhelmed with the changes I observed on "The Hill"  today. 
I am not sure I will go back anytime soon, there are too many memories, and too much history that has been bulldozed. Too much pain that a faulty justice system in Lincoln County Mo, left lasting scars forever on my heart and mind. 
A small sense of peace came over me. Seeing the sheer curtains move and the almost misty dark shadow through the window gave something rich and beautiful to me. The peace can never take away the pain of losing my Grandfather in such a cruel and unjust way, but I could wake tomorrow and choose to visit the Spirits of the past. I am not sure I could take seeing more of "The Hill" disappear before my eyes, but tomorrow is another day filled with hope. 
But for today, as a Psychic Medium, I am thankful that I saw those sheer's move.  I am thankful that I have the unique ability to feel what  few in this world can feel. I am thankful for my loving grandparents who helped shape me into the woman that I am. And I am thankful that my gift allows me to give others the peace that I experienced today, if only in a small measure. I find it odd that where I took pictures of places that were long staples are readily available on my IPhone camera, however the pictures of the buildings and McMansions that are new, NONE of them were on my phone when I went to write this story. Creepy, or are the Spirits of "The Hill", determined that we remember it exactly as it WAS, not as it is becoming.
My Spirit Guides protected my broken heart, I believe, by not by some twist of fate saving the picures that were new.  
In love and light,
Juliana
My Psychic Solutions
1-314-814-0154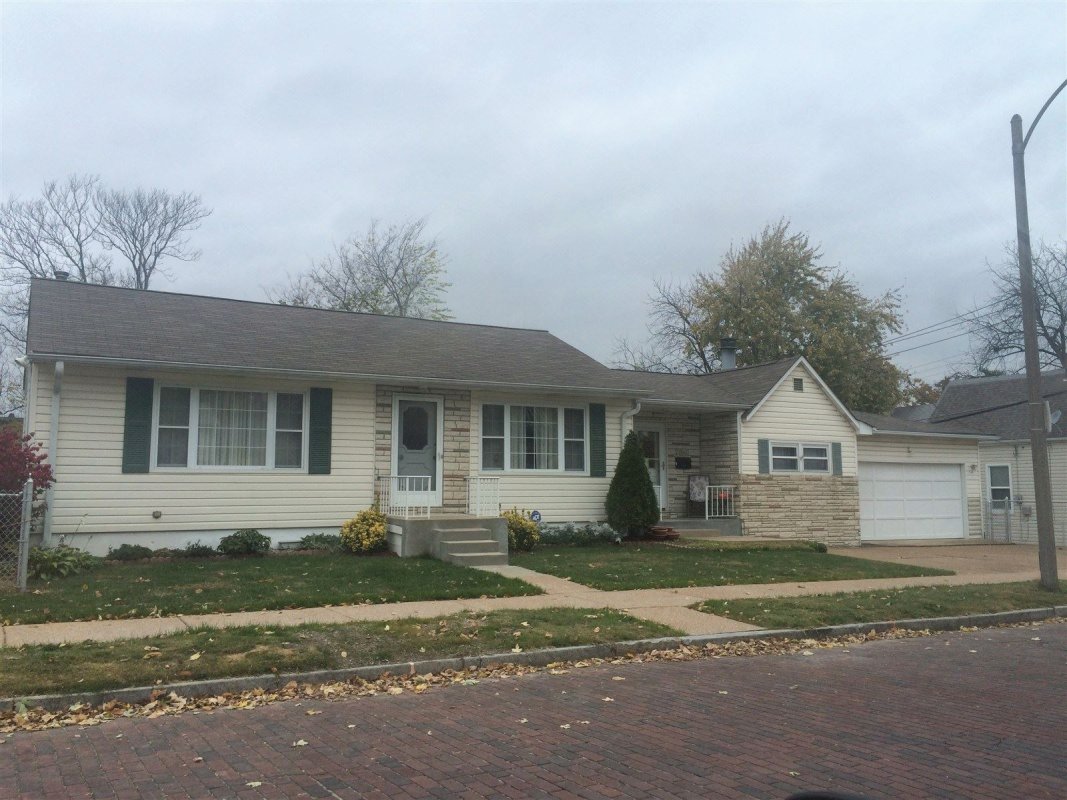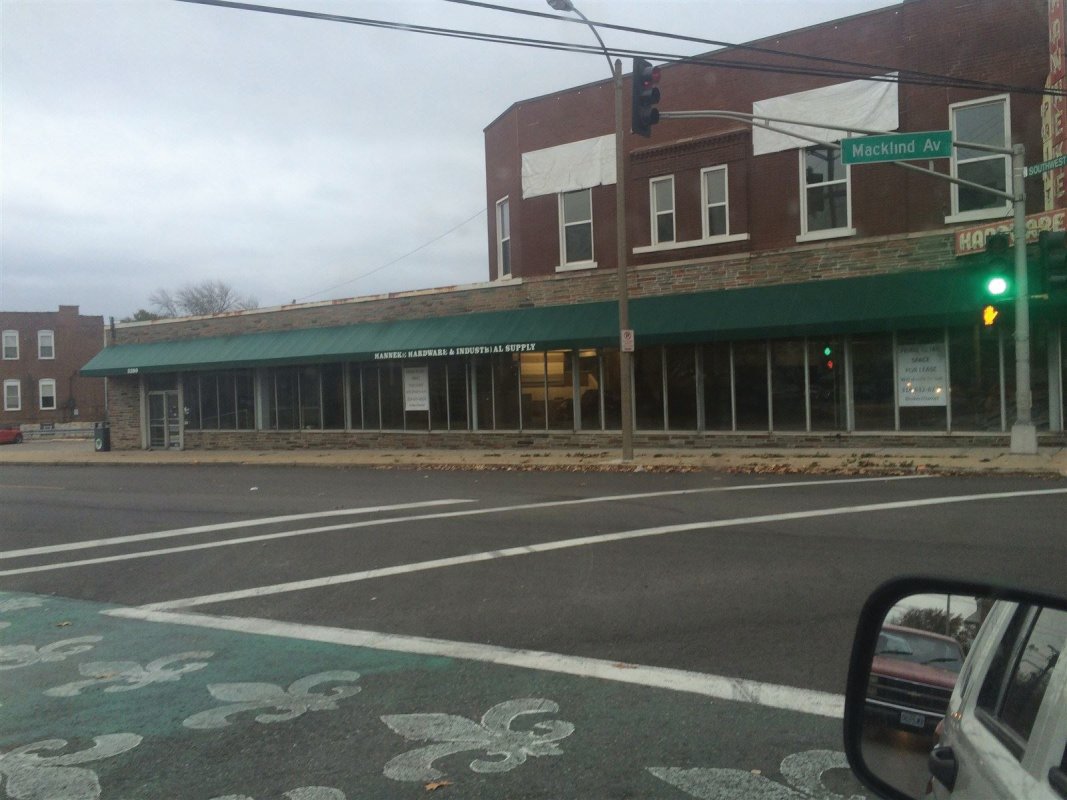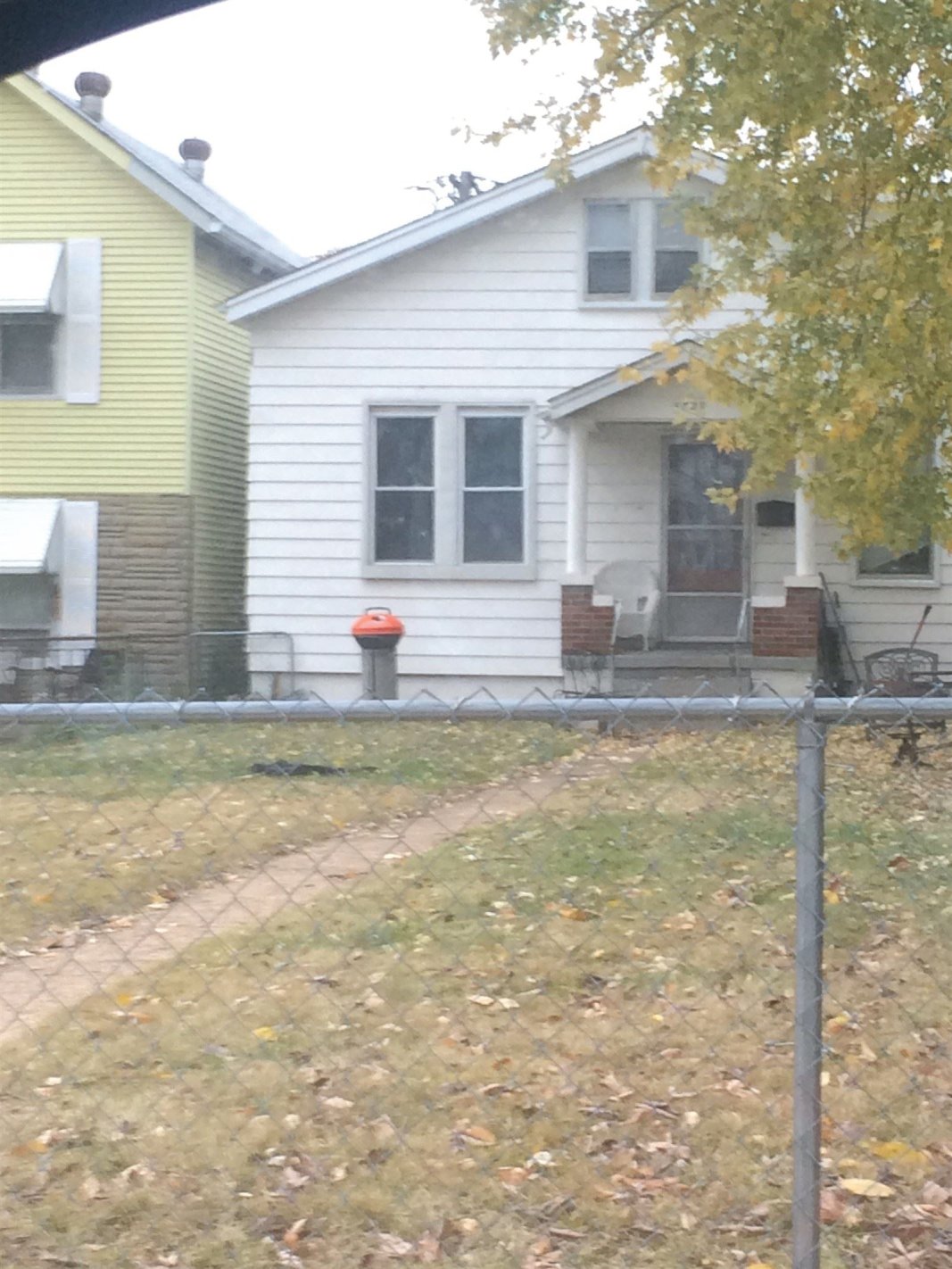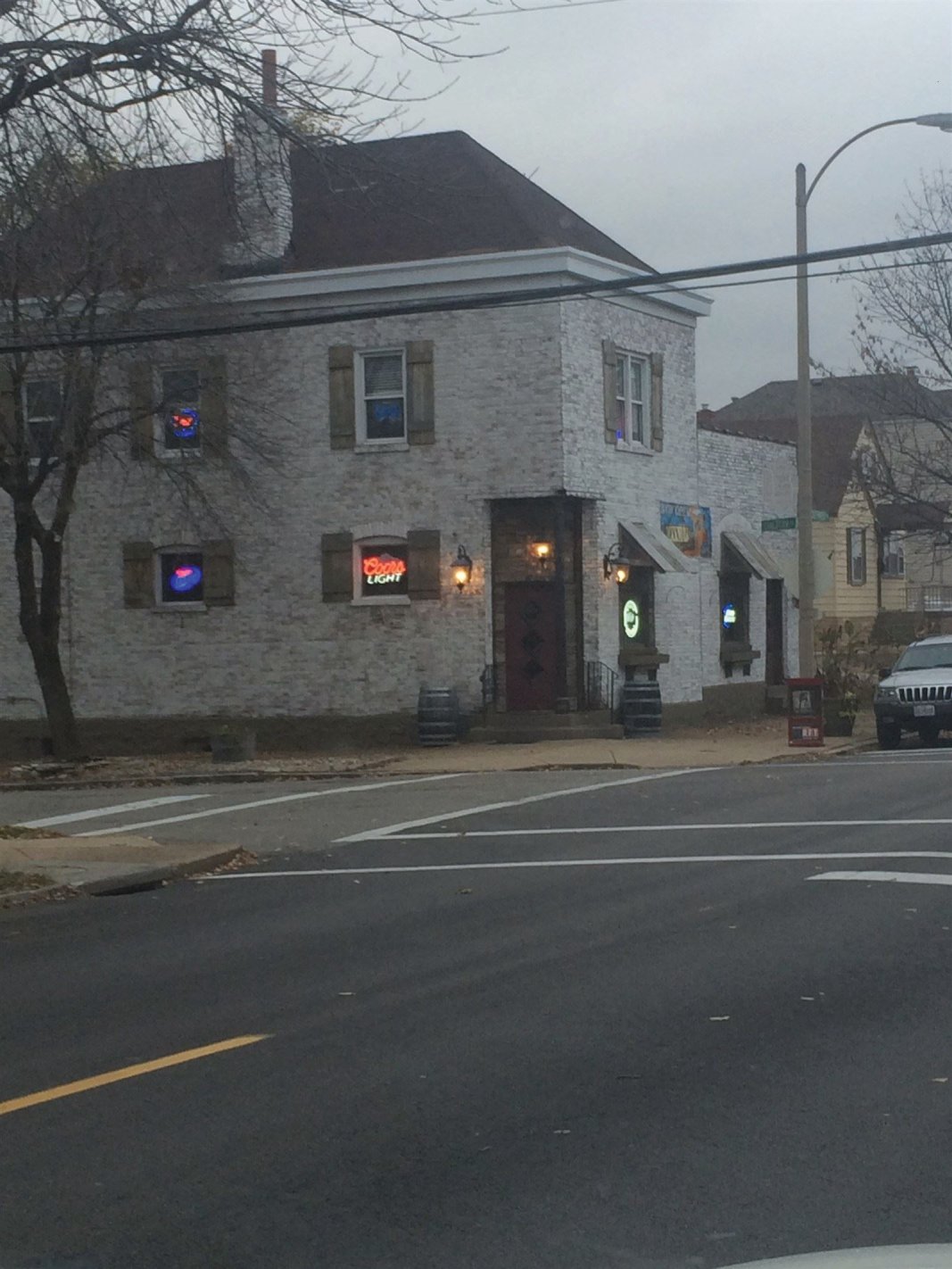 \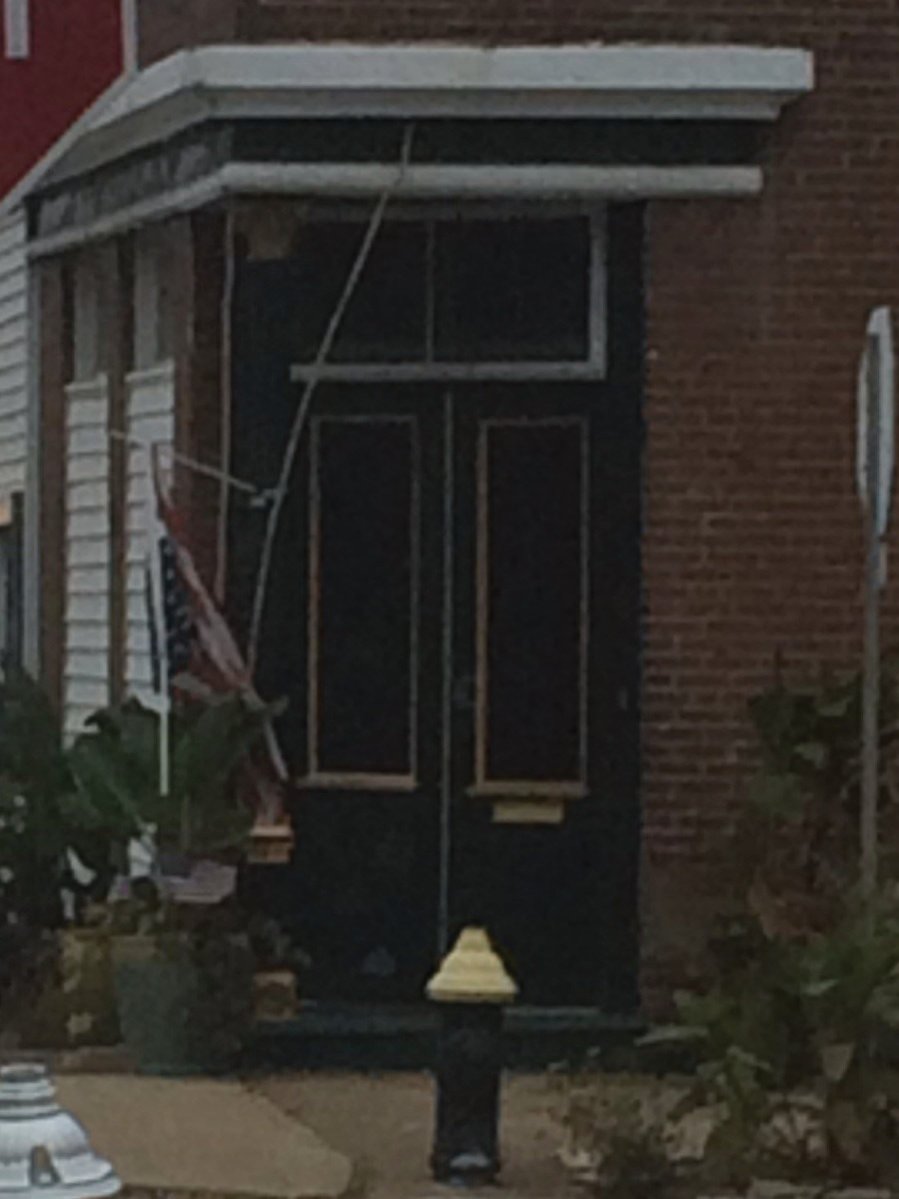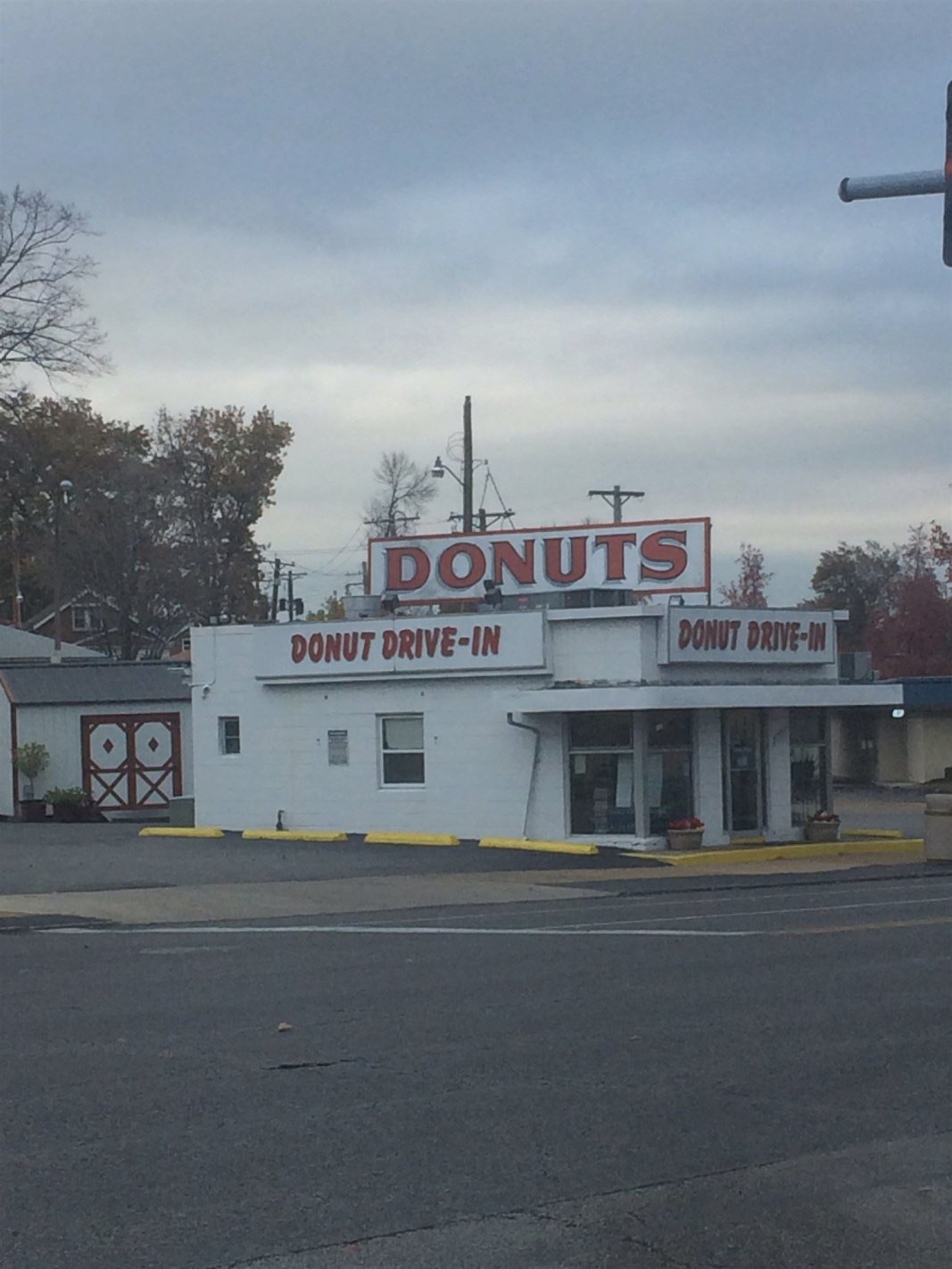 For Your Psychic Reading contact Juliana. Juliana  can help with
your Spirit Guides to see your past, present and future.
My Psychic Soutions
1-314-814-0154
#TheHillStLouisMO
#SpiritGuidesbringpeace
#PsychicMedium
#PsychicJulianapsychicsources
/