Shopping Cart
Your Cart is Empty
There was an error with PayPal
Click here to try again
Thank you for your business!
You should be receiving an order confirmation from Paypal shortly.
Exit Shopping Cart
PSYCHIC READINGS & TAROT READINGS
Psychic Guidance from Your Spirit Guides
Your Third Eye Enlightenment
Of all of the countless foods, exercises and techniques used to help awaken and activate the third eye, perhaps none exist with as much power to take you to the highest levels of human consciousness than the following 3 tools. Since there are no quick fixes or shortcuts to activating and strengthening the third eye, the following techniques mentioned require self-discipline, dedication and a burning desire for ascended health and consciousness.
Of all of the countless foods, exercises and techniques used to help awaken and activate the pineal gland, perhaps none exist with as much power to take you to the highest levels of human consciousness than the following 3 tools. Since there are no quick fixes or shortcuts to activating and strengthening the pineal gland, the following techniques mentioned require self-discipline, dedication and a burning desire for ascended health and consciousness.
As your third eye becomes stronger and more active, your ability to access high frequency energy will increase.
For your Personal Psychic Reading with Juliana, contact 1-314-814-0154.  New Client Specials, 20 mins $25.  Clear Clairvoyant Psychic Readings and Tarot Readings.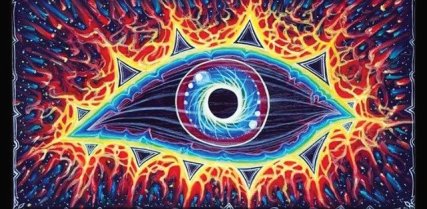 Relationship Troubles....
When your relationship doesn't go as you are hoping it will take a step back.
Reevaluate and think about what makes you happy. Are you truly happy right now?
If the answer to that is a, "No", then this is not the right relationship for you.
Look for your happiness and don't settle. By settling you are giving up on yourself. You are not trusting the universe to bring the best to you. 
When you remain strong, you push yourself to require the best, that's when you will truly be happy and find what you are looking for
For your private Psychic Reading with Juliana, call or text   1-314-814-0154. New Client Specials 20 mins $25.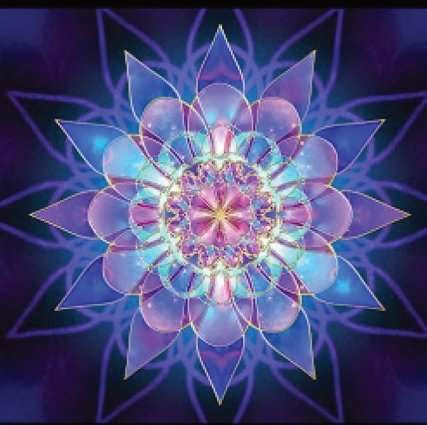 Have you ever had a conversation with someone that when you are done you are left just completely exhausted?  You are just mentally and physically drained!
Perhaps it is that person at work that talks and talks and gives you no real time to say a lot as they relay each detail of their daily life drama. As the story is complete You notice they seem energized and they move on to the next person to tell this same story. This person is an ENERGY VAMPIRE! IT is wise for You to pull back from these daily Energy Draining conversations and these types of people in general.
 It is easiest to just politely excuse yourself. 
Some people choose to wear an amulet that guards against Energy Drains, Labradorite is an excellent crystal to guard against such Energy Draining experiences. Other crystals to guard against Energy Drains are Citrine, and Black Obsidian which you can carry the crystals with you even in your pocket, if you do not have them in pendant form.
Psychic Juliana is here for you to help you with understanding the energies and motivations of others around you. With her Clairvoyant,
Empathic abilities she can read the energies of others around you and their intentions Through her Spirit Guides she can see into others energies and motivations around you.  Juliana invites you to see where Your at today and where You are headed. Even through the assistance of the Tarot if requested combined with Juliana's Spirit Guides she can get an accurate reading of others around you.
Happy Samhain- Protect Yourself from Energy Vampires!
Have a  great and safe Samhain holiday weekend.
My Psychic Solutions
1-314-814-0154
In love and light
Psychic Juliana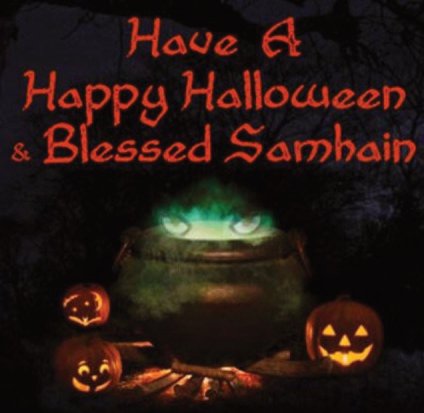 People are always asking how to change their energies. I have found that making your Vision Board, putting on Pictures and Words, Sayings  of things you want to come into your life, creates the good energy you need to bring these things to you. 
 When you put the things you want on your Vison Board you are putting the positive energy into the Universe of the things you want and need, in doing this the Universe then brings these things to you. This is called the Law of Attraction! 
I have personally seen this work for me over and over. In the morning, I get up  and I take a few moments to look at my Vision Board and then Thank My Spirit Guides for bringing these things into my life. At night, I again take a few moments to take mental note of the things on my Vision  Board again. I thank My Spirit Guides for bringing these things to me.
As I see the things I want and need come into My life I then replace them with new things that are important at that time, on my Vision Board.
As a Psychic Medium Juliana can assist you with any area of your life with her Spirit Guides you feel you need answers about.
For your Psychic Reading and help with any subject contact Psychic Juliana today 1-314-814-0154.
My Psychic Solutions
Psychic Juliana
1-314-814-0154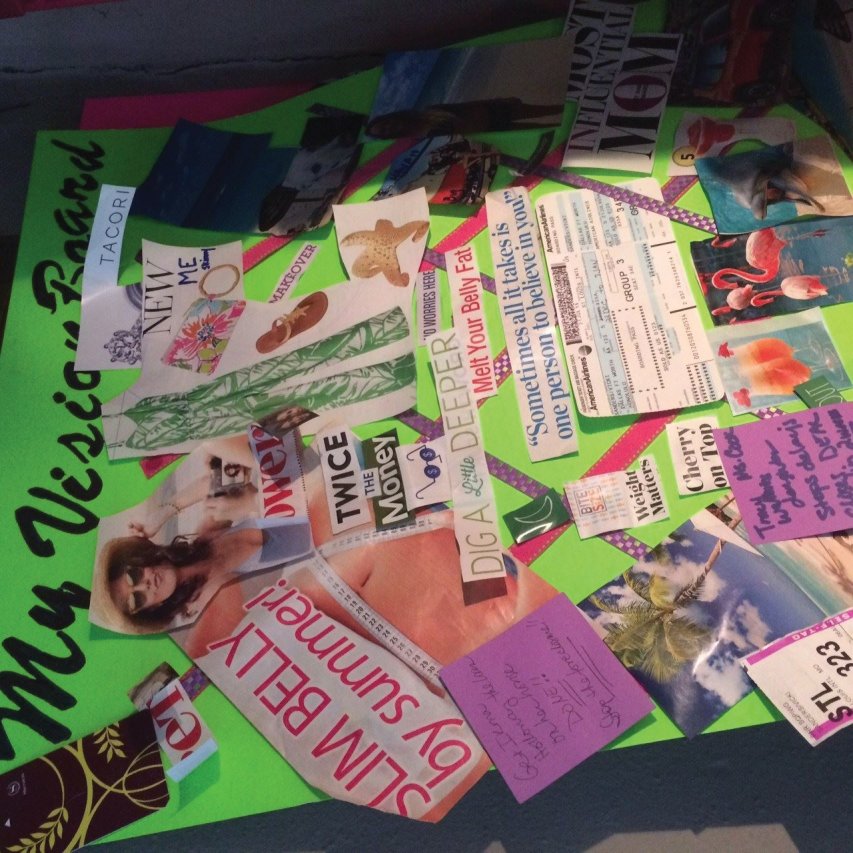 The third eye (also known as the inner eye is a mystical concept referring to a speculative invisible eye which provides perception beyond ordinary sight. In certain spiritual traditions such as Hinduism, the third eye refers to the others with the knowledge brought to us by the brow, chakra.
The third eye refers to the gate that leads to inner realms and spaces of higher consciousness,
It is in developing The Third Eye that we gain the most sight to help, with 
brought to us by our Spirit Guides.
With her Spiritual Awareness, Spirit Guides and  their Wisdom let Juliana help you answer the questions that weigh most heavily on your heart and mind.  A reading with Juliana can bring peace and clarity.
With Juliana's Clairvoyant abilities, you can receive accurate predictions and Guidance.
My Psychic Solutions
Psychic Juliana
314-814-0154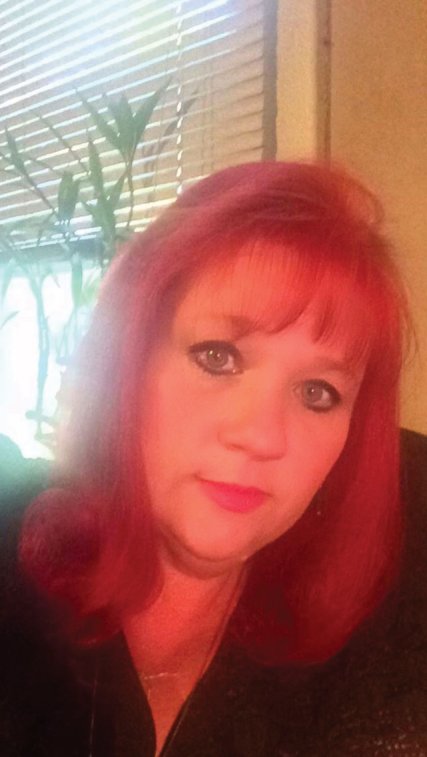 Words have meaning, thoughts have meaning, everything we think and say has a Vibration. That Vibration manifest's itself into sound, light and energy.
A positive sound calms our mind, it changes the energy to calm compassionate and highly intuitive place.
A negative sound and vibration suddenly shocks our system, and damages our nervous system.
We can actually improve our health and state of being with positive affirmations, said daily. They have a great impact on your life and they lead you to greater places along your path. When we use the positive affirmations it changes all the energy around your aura and your body, Bringing positive things closer and closer to you.
There are other benefits of using positive affirmations in our lives they can stimulate the Meridian points in our bodies, they stimulate the pituitary gland, they stimulate the hypothalamus gland, and the part of our brains that control memory is also stimulated.
This stimulation regulates our glandular system, making us more aware and our thoughts are  more pure. When you speak it is believed that the tongue is the gateway to the heart.
Check out the healing and pure vibrational sounds of the Tibetan Singing Bowl, one of these ancient bowls can assist you in so many ways,
If you would like a Psychic Consultation with Juliana please call now to find out how to raise your vibrations, change your life and bring you to a path of peace and happiness,
Call now for your OCTOBER PSYCHIC READING SPECIAL 
 My Psychic Solutions Call NOW for your Psychic Empathic Reading 1-314-814-0154.
 Juliana is here to help in all situations large or small, call for your appointment NOW.
Astrology is an ancient and complex system based on careful observations of the Planets, the Sun, and Stars. A system that can help you to understand people and life here on Earth.
There are many aspects to Astrology and it can be confusing at times and take years to learn. However, Astrology can be a day to day guide for living and more. Realizing when any two planets interact this can influence our lives in many ways.
Astrology is not just about the future, it is truths about people and human nature as well.
Astrology can give you tools to make more informed choices and decisions in your life.
Giving you access to a range of detailed information.
Are the planets affecting you today? Do you feel confused and bothered or just anxious? Call Juliana for your Psychic Reading NOW and help put things into perspective for yourself.  Call OR Text NOW 1-314-8154
Juliana can help you with  a Tarot Card Reading and Psychic Reading combined on any subject that has your heart heavy at this
time, to bring clarity to your heart and mind.
 My Psychic Solutions Call or Text NOW 1-314-814-0154.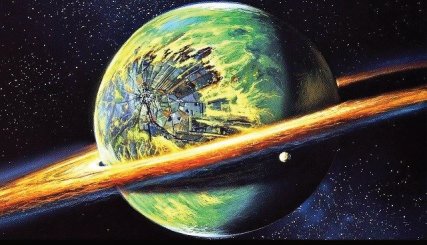 Have you been praying for things to happen for you? Do you have secret WISHES that you are praying that will come to pass? There is a way to help your WISHES COME TRUE.
It is in the form of a Prayer Box Pendant that you wear on a chain as a Pendant. You write down your WISHES on a small piece of paper and you fold it and put the paper inside, The WISHES are then always with you as you go through each day wearing your Prayer Box Pendant. These Prayer Box Pendants have brought me eveything I have asked for. I am not saying that they brought it within a day or a week, But I have always found that when I put the message out to the Universe in my Prayer Box Pendant that the things I WISH  for come to me in a timely manner and I am granted what I have been asking for and praying for.
It is in putting out the Positive Message and then trusting that your Spirit Guides are going to bring the WISHES to you.
These Prayer Box Pendants are made with Crystals each bringing special energy with them as well. They are Handmade specifically for each person that orders one from a small Artisan in India, there is much detail and love that goes into making each of these Prayer Box Pendants to bring your WISHES to you.
Would you like one of these for yourself or for a gift for someone else? Since they are Handmade and they are a special order item from an Artisan I know they are not a store bought item and they take up to a week to make once ordered depending on how many are in line to be made and they are shipped from India, so they are not something that can come in a day.  Bring your WISHES TO YOU NOW, Order your Prayer Box Pendant TODAY.  
My Psychic Solutions
TEXT OR CALL TO ORDER YOURS TODAY.
 Psychic Juliana 314-814-0154
The stones on the front and top come in a variety of colors.
$90.00
In our digital world, Social Media Romance, Facebook Romances, Modern love, and
Internet dating, everyone's  "in love" but is it real? Are you a Secret Hidden Friend? However, does anyone really spend time together? How often do these Secret Friends on the internet cause  problems within relationships that you already have. These outside relationships can cause 
major problems within your current situations.
Do you need help to make decisions on which way you're headed, Call Psychic Juliana to see where your headed and which relationship is good for you.
Juliana can combine your Psychic Reading with a Tarot Reading, Empathic insights to see how the person your  asking about is feeling, help you with Crystal Energy information to draw love and honesty to you. Let Juliana and her Spirit Guides assist you now.
Call for your OCTOBER SPECIAL
My Psychic Solutions
 Psychic Reading, 1-314-814-0154
Call OR Text NOW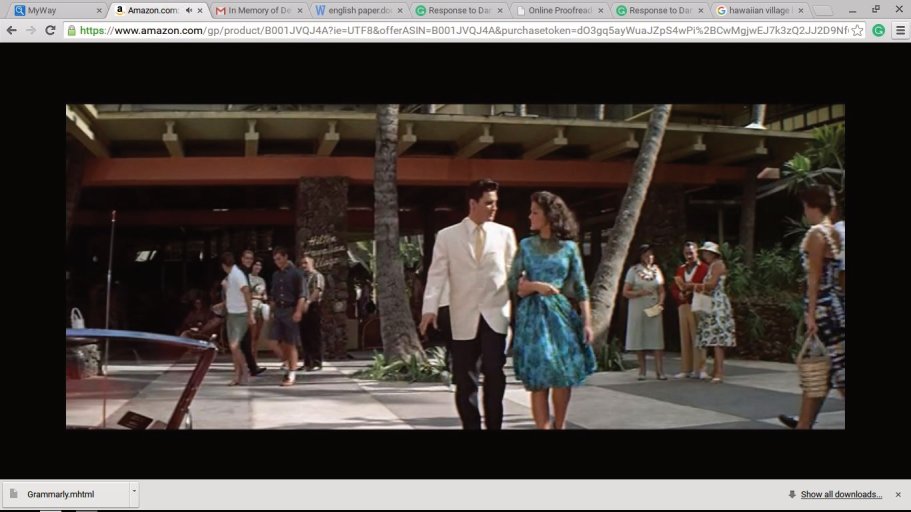 In our Psychic lives, we need the Sun as much as we need air, water or the earth under our feet. Sunlight represents the fourth spiritual  element of fire. When we do not have enough sun we can become depressed, and lose touch with ourselves. This is not only true of Psychics but everyone.
We need to incorporate the Sun into our lives at least a little each day. Even a short walk outside, or a few minutes in a park. Our ancestors knew the value of the sun in our lives, and they honored the presence of the Sun.
This fall is a good time to start new rituals in our lives, Its a great time to spruce up our homes, burn a scented candle, because they are the sign of the light.
Don't let the retreat of the Sun out a damper on your life. The Sun will always come back to us, and you must make a place for in our lives to honor its presence.
Don't let the shorter days of Fall keep you stuck inside, get outside and get a little Natural light it will make you feel so much better.
Let Juliana's well-rounded readings tempered with compassion and insight through the use of her Spirit Guides, Tarot Reading, Clairvoyant Images she receives as well as the Empathic feelings she feels of the people around you.
To see what is coming up for you this Fall, Call NOW for your Psychic Reading with the OCTOBER SPECIALS 
My Psychic Solutions 1-314-814-0154 Juliana can answer all your questions and help you with the path you are on.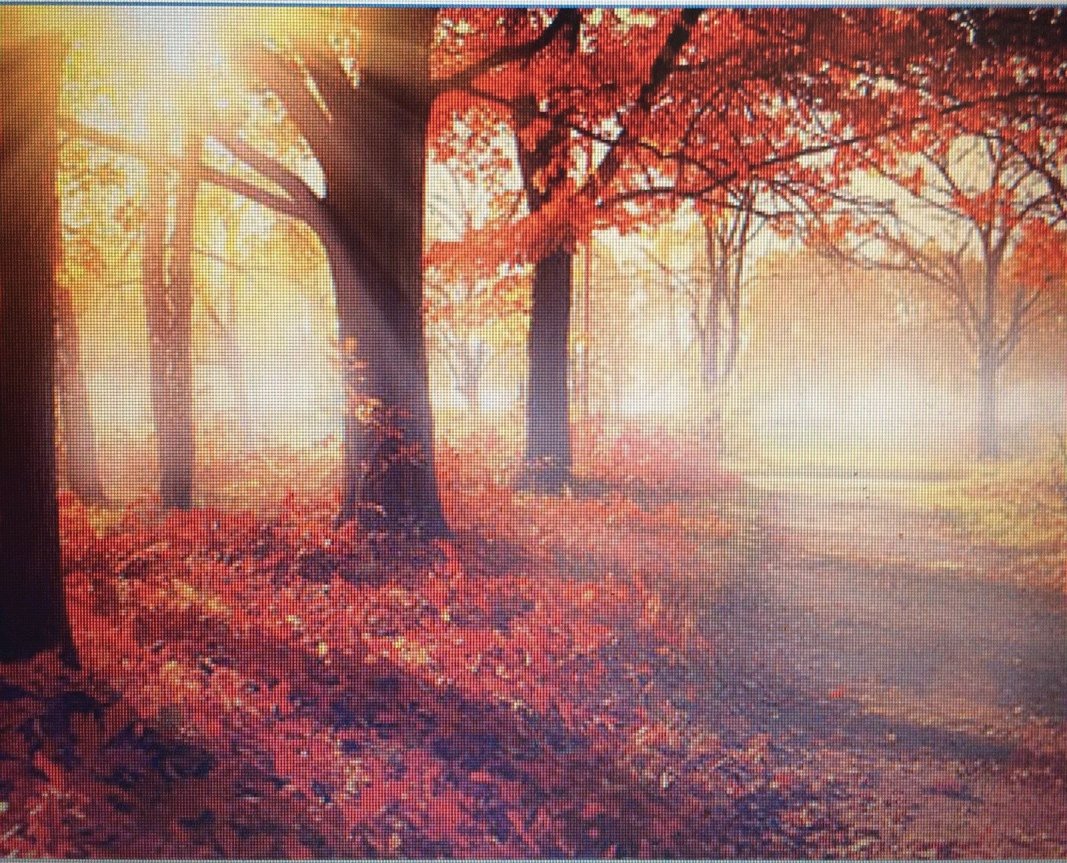 /